Our company and Mongolian regional distributors jointly appeared at the 2017 Mongolia International Mining Exhibition
---
With the recent unveiling of Mongolian mineral deposits and the strong support from countries around the world for Mongolian financial marekt, Mongolia's mining industry has also developed rapidly. As a leading enterprise in the domestic mining equipment industry, Shandong Heishan Luqiao Machinery Technology Co., Ltd. has participated in the Mongolian Mining Exhibition for three consecutive years. This time, together with Mongolian distributors, we will jointly develop the Mongolian market.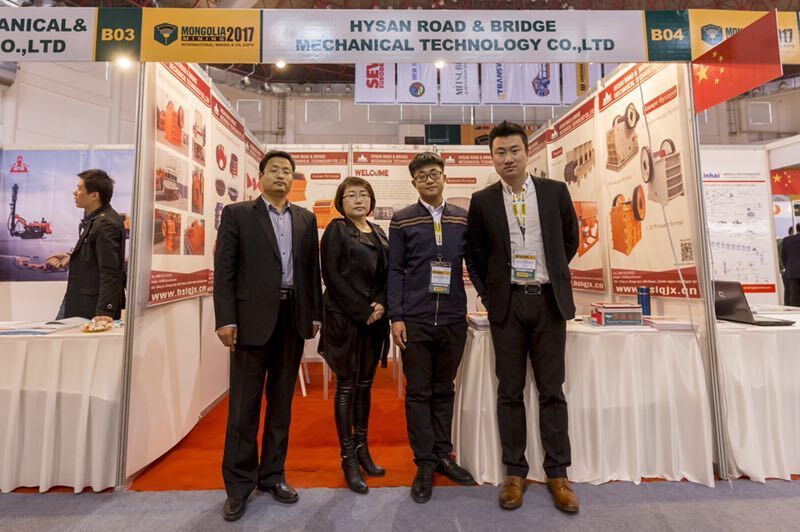 Add: North of the government of Bashen Town, Boshan District, Zibo City, Shandong Province
Phone: 0086-533-4518240
Fax: 0086-533-4518240
Email: zbhszg@163.com
---
COPYRIGHT © 2023 Shandong Hysan Road&Bridge Mechanical Technology Co.Ltd.