---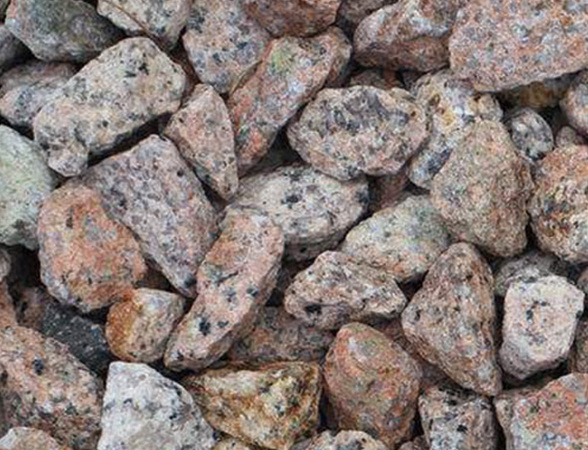 Granite
Granite is a kind of volcanic eruption of lava in the molten state under considerable pressure to the surface of the crust, magma does not eject to the ground, and in the ground slowly cooled after solidification of the formation of tectonic rock, is a kind of deep acid igneous rock, belong to magmatic rock, also called acidic crystalline epigenetic rock, is the most widely distributed igneous rock, composed of feldspar, quartz and mica, rock hard and dense. Granite is rich in quartz and feldspar coarse or medium-grained intrusive rock, is the most common epigenetic rock in the crust, by the magma in the deep crust of the cooling formed.
Application field
Folk tradition uses granite to build houses, roads and bridges. Granite is a special ore with high content of quartz and very little iron. Its crystal combination is very tight and its texture is excellent. Granite has a dense structure, hard texture, acid and alkali resistance, and good weather resistance. It is a high-quality corrosion-resistant material. The resources have the advantages of rich reserves, wide distribution, and many varieties. It can be used in chemical, metallurgy, thermal power, cement, printing and dyeing, national defense facilities and other fields.
Processing technology
If the customer's market does not have high requirements for the particle shape of the finished stone, the two-stage jaw-breaking solution can be used for production. This configuration is the solution with the lowest investment, the easiest maintenance and maintenance, and the production cost is also the most economical of all solutions. However, the disadvantage of this solution is that the particle shape of the stone is relatively poor, and the proportion of needle-flake materials is high. Although granite has high hardness, it has a certain brittleness.
If the customer's market price has an advantage, a two-stage crushing process plan can be used. From a long-term production point of view, the three-stage crushing process is a method that can effectively reduce production costs. Add a laminate crusher between jaw crushing and counterattack crushing, such as using a fine jaw crusher or a cone crusher. This configuration can make the main crushing work completed by one and two crushing (lamination crushing), and finally by counterattack crushing for integer crushing. This configuration process can greatly reduce the reverse material formed after screening. The specific process configuration needs to be analyzed according to the actual situation on site. Welcome to visit and exchange.