---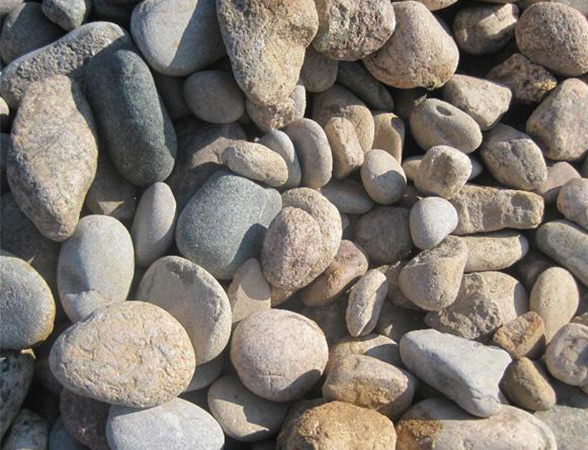 COBBLE
Cobblestone is a kind of natural stone from the sandstone mountain which was formed by the river bed after the crustal movement happened in the tens of millions of years ago. They are squeezed and rubbed during the process of torrential flooding and water transportation. After many years, their irregular edges are rubbed by gravel and finally become the cobblestone with the quality of hard, crush resistance and abrasion resistance and corrosion resistance. It is a kind of ideal green building material.
APPLICATION AREA
The major constituents of Cobblestone are silicon dioxide and including a little iron oxide, manganese, copper, aluminum. Widely used for building and road construction, including the public building, courtyard building, road surfacing, park rockery, bonsai filling material, garden art and other superstructure.
Cobblestone is a kind of auxiliary materials for ceramics, precision casting, papermaking, abrasive blasting, chemical, monocrystalline silicon fields etc and also supplies the high-quality materials for the project of water purification, sewage treatment, electricity, garden etc.
PROCESSING TECHING
Cobblestone hardness is higher, and the quantity of silicon element is the most. So, the broken process of cobblestones should be designed reasonable. Take the production cost of the production line into consideration, when considering the crushing project investment cost. When the cobblestone as the crushing raw material, the loss of wear-resistant parts such as the jaw plate ,plate hammer and impact plates is high. In order to lower the loss of the wear-resistant parts, it is better to choose the laminated principle crushing equipment when designing the broken process. The typical laminated device configuration is two-stage jaw broken one jaw crusher and a cone crusher. If the requirement of size and the shape of the finished stone is not high, you can use the two-stage jaw broken solution for production. This configuration is the lowest investment, simplest maintenance and most economic solutions of all. But disadvantages of this scheme are that the shape and size of stone is not good and the ratio of needle flake material is high. The competitiveness of the stone in the market will be not high for high-grade constructions need good size and shape stone. If the customer have higher request for the size and the shape of the stone and can add an impact crusher for integer broken. This is the three stage crushing process configuration. Specific process configuration need be made according to the specific analysis of the actual situation, welcome to visit and communicate.
---