---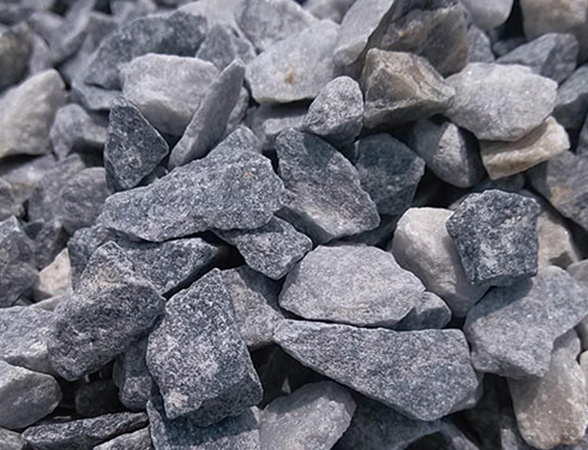 BASALT
Basalt is an aphanitic igneous rock with less than 20% quartz and less than 10% feldspathoid by volume, and where at least 65% of the feldspar is in the form of plagioclase. Basalt features a glassy matrix interspersed with minerals.
Basalt is defined by its mineral content and texture, and physical descriptions without mineralogical context may be unreliable in some circumstances. Basalt is usually grey to black in color, but rapidly weathers to brown or rust-red due to oxidation of iron-rich minerals into rust. Although usually characterized as "dark", basaltic rocks exhibit a wide range of shading due to regional geochemical processes.
APPLICATION AREA
Basalt is the best stone used in construction, such as the road construction, railway, airport pavement and so on. The advantages include high crushing resistance, high resistance to corrosion, pitch adhesion.
PROCESSING TECHING
Basalt is hard and tough with high silicon content, so it is hard to crush with high crushing cost. When crushing basalt, the wear-resistant spare parts wear out quickly, such as the jaw plate, blow bar and impact plate. As a result, the laminated crushing equipment is a better choice in order to lower the wear-out. The typical laminated crushing equipment is two jaw crushers or jaw crusher and a cone crusher. If the customers have high requirements about the final particle, the impact crusher can be used. Obviously, the three stage crushing needs high cost, however, it can reduce the production cost in the long run. The specific production line must be based on the site condition. If you need the suggestion, please contact us at once.
---
Add: North of the government of Bashen Town, Boshan District, Zibo City, Shandong Province
Phone: 0086-533-4518240
Fax: 0086-533-4518240
Email: zbhszg@163.com
---
COPYRIGHT © 2023 Shandong Hysan Road&Bridge Mechanical Technology Co.Ltd.