---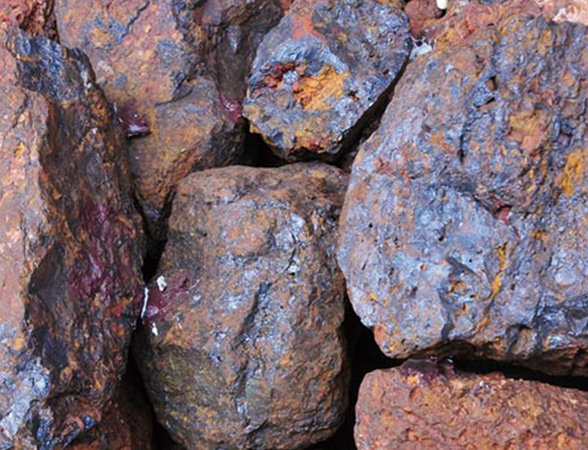 IRON ORE
Iron is the earliest-found, widest-used metal. The consumption of iron takes up about 95% of the metal consumption. Iron ores are rocks and minerals from which metallic iron can be economically extracted. The ores are usually rich in iron oxides and vary in color from dark grey, bright yellow, deep purple, to rusty red. The iron itself is usually found in the form of magnetite, hematite, goethite, limonite or siderite.
PROCESSING TECHING
The crushing and dry separation of iron ore should follow the principle of lowest operation cost. The cost accounting needs to be done before the new project. The key equipment should have high efficient leaving out the unnecessary machines. We adopt the two-stage jaw crusher and fine crusher for the iron ore. The specific production line must be based on the site condition. If you need the suggestion, please contact us at once.
---
Add: North of the government of Bashen Town, Boshan District, Zibo City, Shandong Province
Phone: 0086-533-4518240
Fax: 0086-533-4518240
Email: zbhszg@163.com
---
COPYRIGHT © 2023 Shandong Hysan Road&Bridge Mechanical Technology Co.Ltd.